I'm very proud to have some more of my contributions included in the latest release of the popular FetchXML Builder tool!
There are two main updates I'd like to show you:
Live Updates
As you edit your query, everything else now updates in real-time. No more clicking away to see your changes reflected in the query builder, FetchXML view or any other tool windows! Check it out in this video: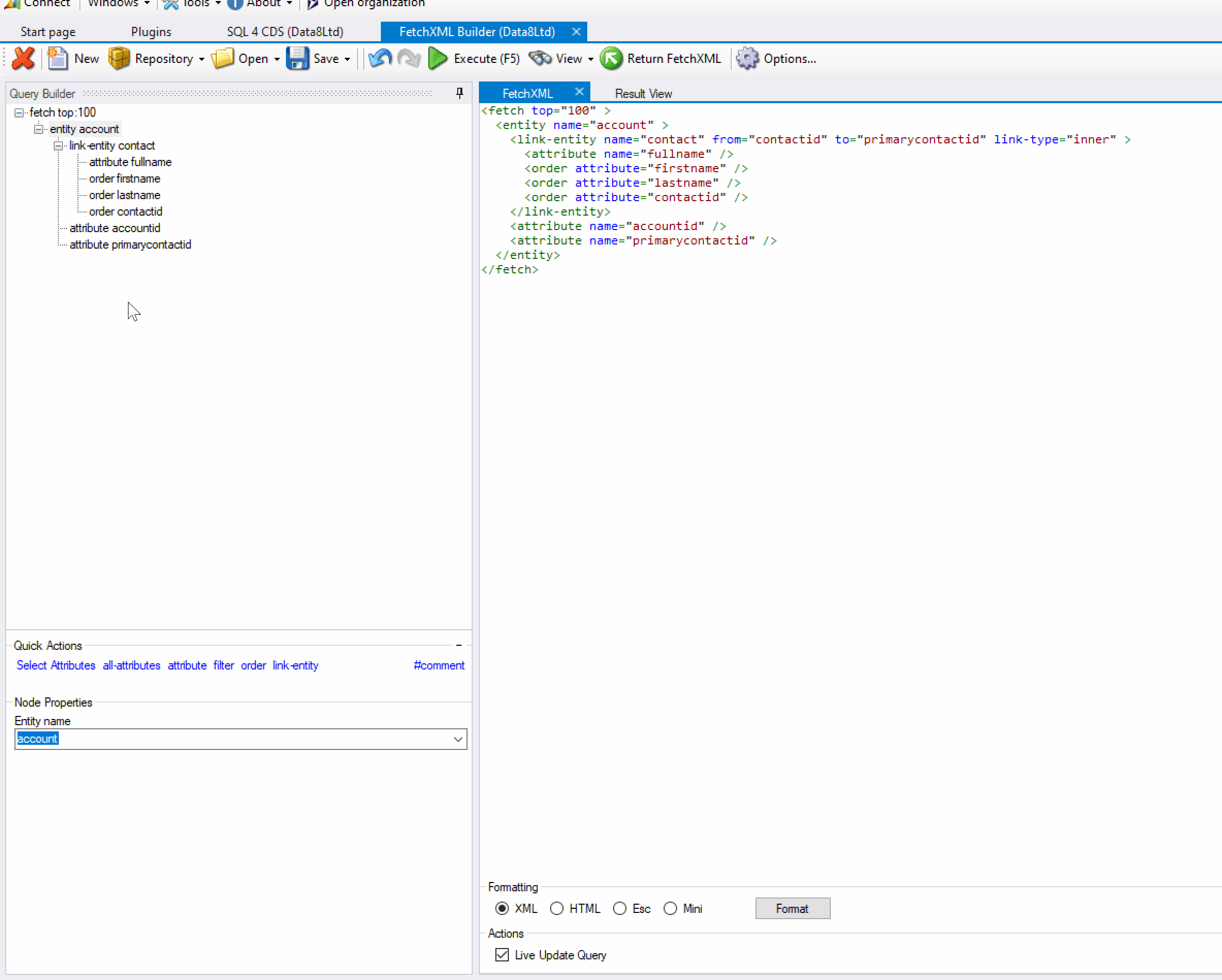 SQL 4 CDS Integration
If you've ever used the SQL Query window in FetchXML Builder, you might have noticed it missed various aspects of more complex queries. With the work I've done lately on the SQL 4 CDS tool it made sense to use that to enhance the SQL support in FXB too.
To get this to work you need to have SQL 4 CDS version 1.0.4 or later installed, then enable the integration in FXB under Options > Use SQL 4 CDS for SQL conversion. SQL 4 CDS will then be used to generate the SQL query instead of the built-in FXB logic: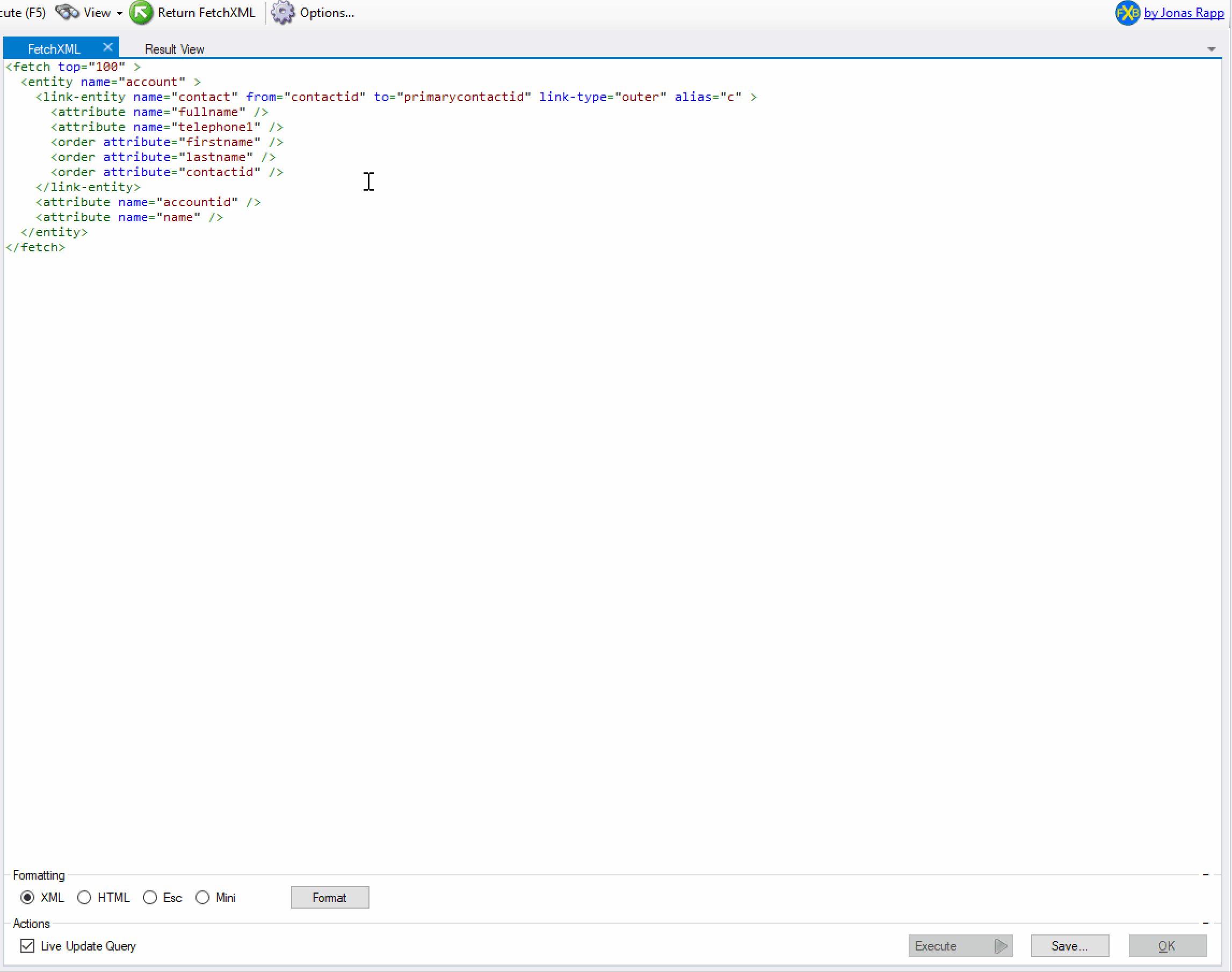 As well as showing the query, you can also use the new Edit in SQL 4 CDS button. Edit your query as SQL, then bring it back as FetchXML to continue using all the other great FXB features like converting the query to Power Automate parameters.